St. Patrick's Day is the perfect time to party and play games! Our printable games are ideal for preschool, kindergarten, and first-grade students.
This tic-tac-toe game also allows students to work on their cutting skills.
Students can improve focus and concentration with memory games. Students or adults can cut out the pictures from this game board before playing.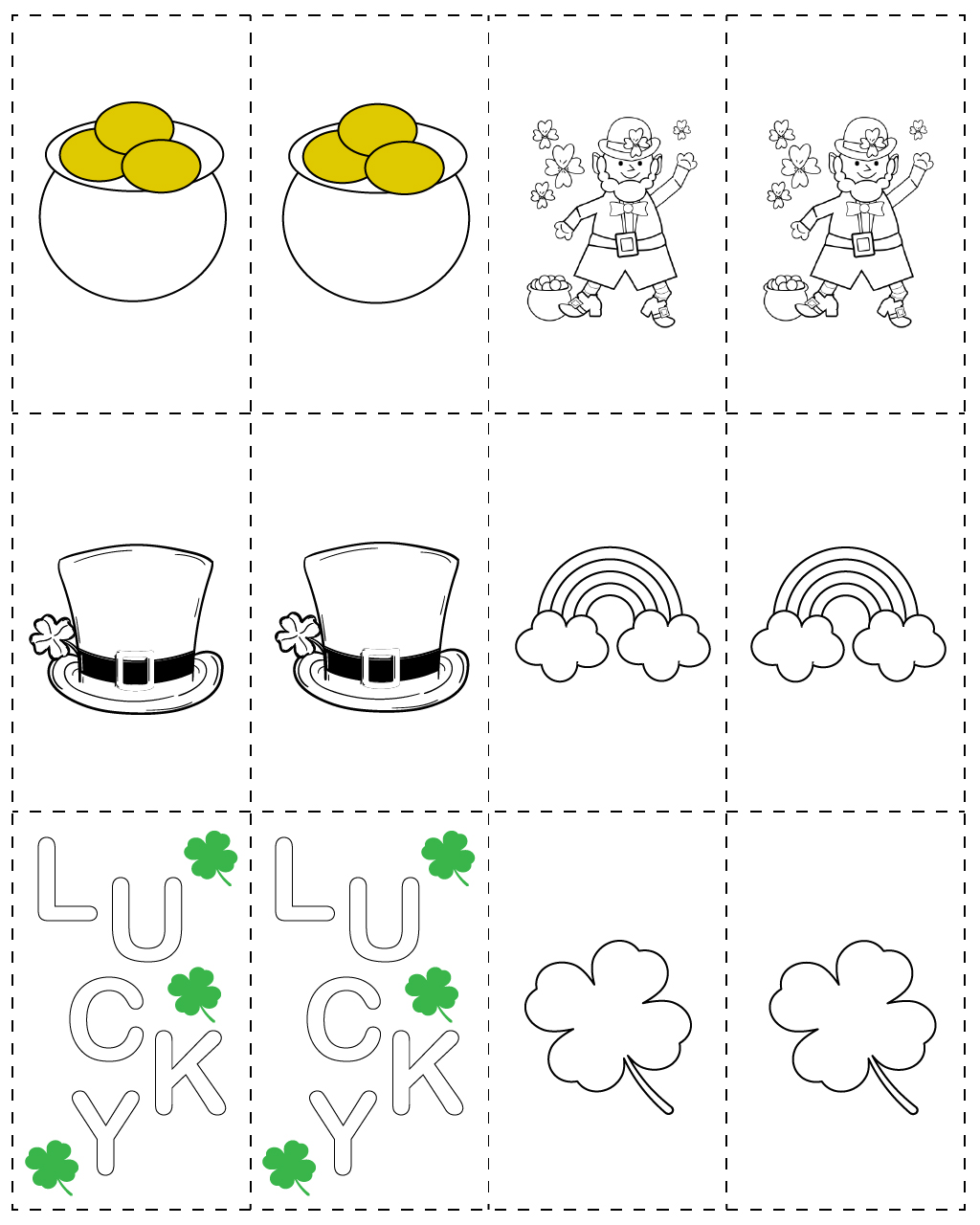 Mazes are fun puzzle games that can be played alone. Figure out the correct path and avoid dead-ends.