Hello March! We have tons of free printable March coloring pages and worksheets. They are perfect for a rainy (or snowy) day. Try using items you have around the house to decorate your pages.
-Noodles make a fun mane, and cotton balls are great for a fluffy sheep.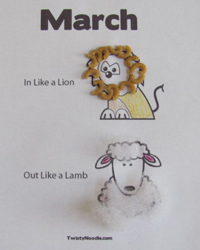 -Buttons, sequins, or tiny pieces of paper can be glued onto your letter M coloring page.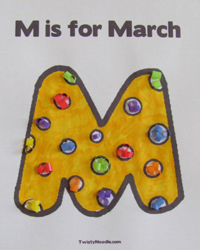 -Make your own bookmark, then snuggle up with a good book!