How should we create our rainbow?
There are a great number of different ways that you can create a rainbow with your child, and all of them are fairly simple. Here are 10 great things that you can create your Springtime rainbow with:
1.Paint – It might seem simple but sometimes simple is best. Using finger paints, or paints and paint brushes, you can create a wonderful and bright colored rainbow with your child. The best part about paint is that you can get different paints to paint on different materials. You can paint rainbows on coloring pages, but you can also get puff paints and make rainbow shirts. You can even paint your own rainbows on plates or mugs to share with everyone in your family.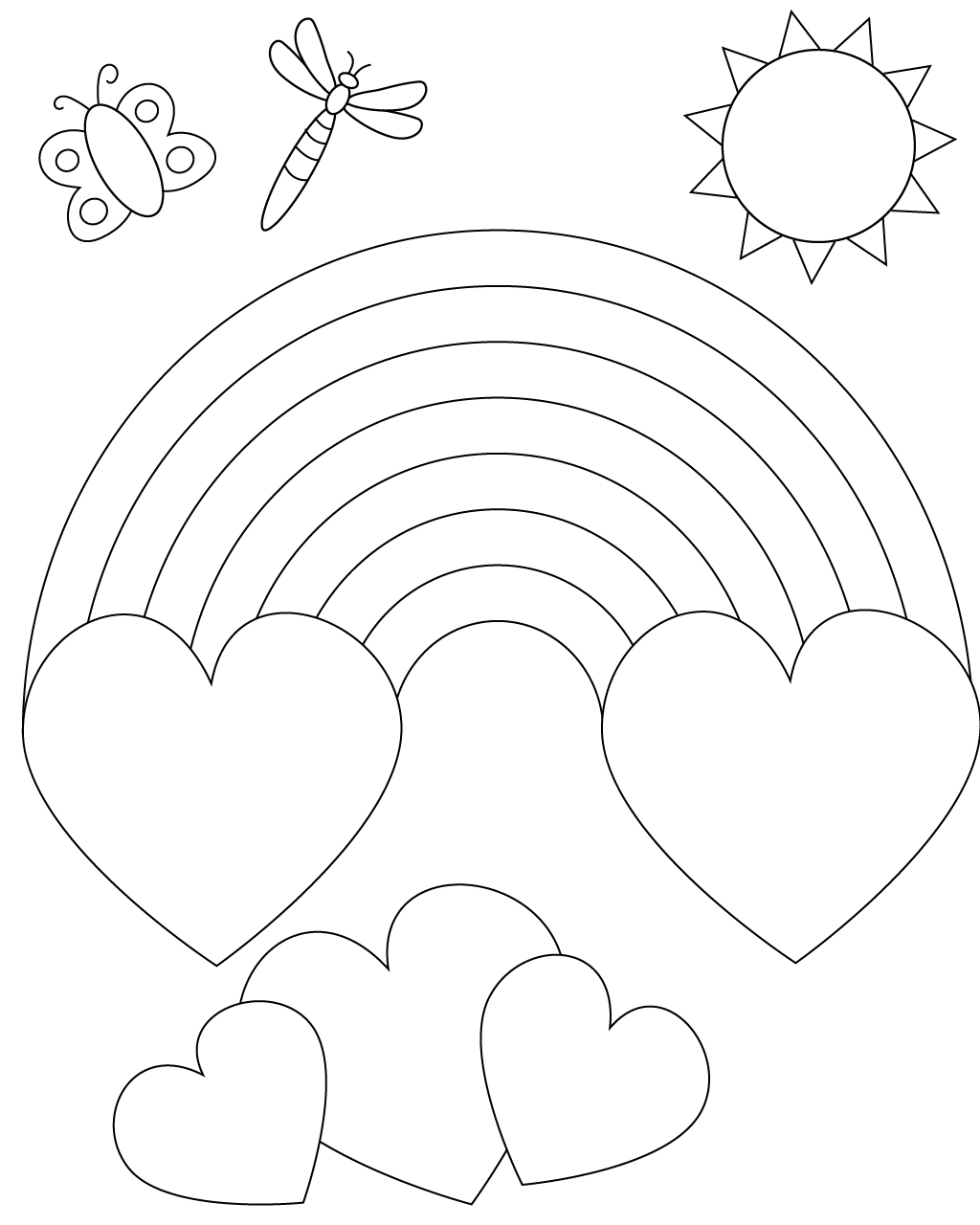 ​
2. Fruit Loops – Fruit Loops can be a fun way to create a rainbow with your child, and you can have a snack at the same time. Fruit Loops Cereal is perfect because it is big enough to work with easily for young children, and they have all the colors you will need.
3.Paper Handprints – This might be a craft for slightly older children but can be fun. Using paint, or colorful ink you can create handprints on paper. Use every color of the rainbow and make several handprints. Cut out the handprints and glue them together in the shape of a rainbow.
4.Window Clings – There are a number of premade window clings that you can buy in the store for your child to color. These are basically pre-printed rainbows that are colored with special markers. You can then hang these clings in any window in your house.
5.Markers, color pencils, or crayons – You can use traditional methods and color your rainbows with color pencils, crayons or markers. Try printing one of our rainbow coloring pages.
6.Construction Paper – typical pack of construction paper contains all of the colors you would need to cut out and make a nice rainbow. The best part about construction paper is you can cut it and make the rainbow any way you want. You can cut it into arches, little strips or even little squares. You can just use the construction paper, or you can glue it to another piece of paper, it's really your choice.
7.Duct Tape – Duct Tape comes in plenty of different colors. As a matter of fact, it comes in every color of the rainbow. You can use Duct Tape on pretty much anything, so anywhere you are willing to have Duct Tape sticking you can make your rainbow. The best part about Duct Tape is that you can cover anything with it. You can make your purse a rainbow, shoes, a special box, anything!
8.Cotton Balls – You can use cotton balls to make your rainbow and the clouds beneath it. All you have to do is dip your cotton balls in the paint or ink color of your choice, let them dry, and glue them to a piece of paper. Use cotton balls as clouds for the ends of your rainbow.
9.Old Clothing – Sometimes you have old clothing around your house that you cannot give away because it is ruined. You can use these old clothes to cut out pieces of fabric and piece them together to make a rainbow. You can sew the pieces onto new pieces of clothing, or even make a rainbow flag.
10.Clay – If you do not want a traditional flat rainbow then you can make a standing rainbow, all you need is a little bit of playdough or clay. Take the different colors needed for the rainbow and form the clay or playdough into the rainbow of your choice. Allow it to dry and you have a perfect little rainbow knick-knack.