Our haunted house activities will keep you busy this Halloween!
Make your house super spooky! Decorate a haunted house coloring page using crayons, markers, buttons and pompons. Create a display using your coloring pages and real pumpkins or gourds.
Practice your cutting skills and have fun with this printable puzzle.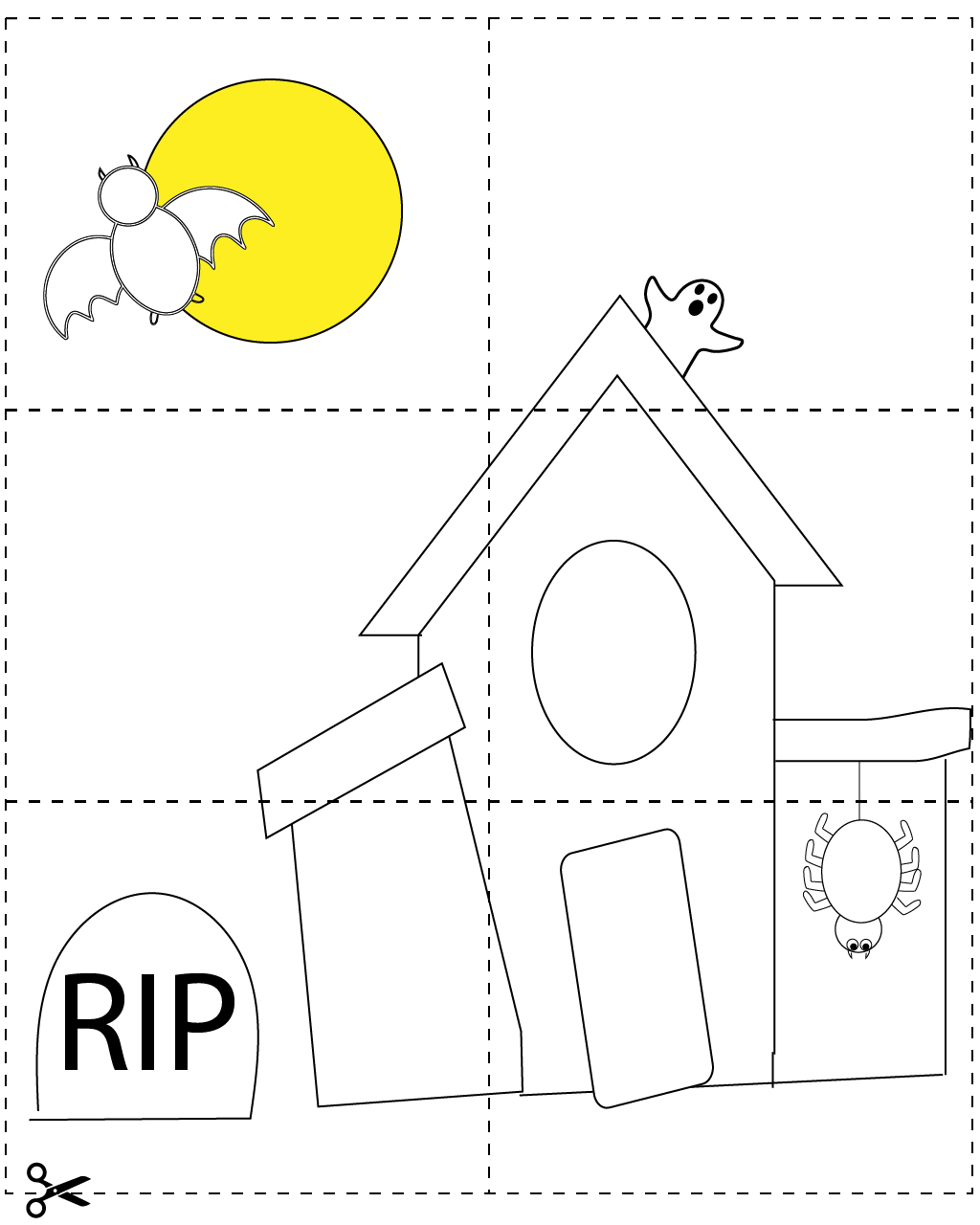 Cut and paste the objects in the correct place.